Drainage Mistakes That Impact Your Foundation Queens, NY
Basement waterproofing is much more than installing a waterproofing system at the basement level. Drainage around
the foundation is a vital part of waterproofing. A good drainage system will ensure that your foundation is protected from runoff when it rains or when snow melts. If this water is not channeled away from the home's foundation, it will saturate the soil and destabilize your foundation.
If you engage an experienced and skilled basement waterproofing contractor,  they will not only work to install a waterproofing system at basement level but also help you ensure that all other drainage issues are dealt with. Poor drainage will not only make your waterproofing system work harder but may also overwhelm it and cause serious damage to your foundation.
The following are some drainage mistakes that you should avoid in order to ensure the safety of your foundation.
Installing drains too close to the foundation
Runoff should drain at least 6 feet away from the foundation. This will prevent the soil around your foundation from becoming saturated with water and causing your foundation to shift. If your downspout drains near your foundation, you should consider extending the downspout to drain at least 6 feet from your home. Waterproofing contractors can also provide you with other solutions to help ensure that water does not drain too close to the foundation.
Poor installation of drainage lines
It is important for all your drainage lines to slope downhill. If the drainage lines don't slope downhill, water will collect along the drainage lines. This will also happen if the drainage lines feature sharp turns or have rough or bumpy inner surfaces. Proper installation of drainage lines ensures that water flows smoothly in the intended direction. This is why it is important to have an expert install your drainage.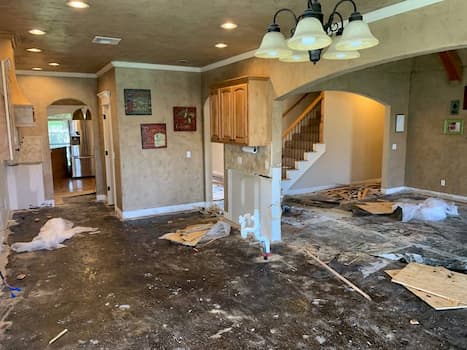 Not accounting for buried utilities
It is especially important to take note of the location of utility lines such as water and sewage when carrying out any home improvement projects that require excavating. Damaging these utility lines can result in saturation of the soil around your foundation. This in turn can result in damage to your foundation. Take the time to find out where your utilities are located prior to excavating.
Have you considered the drainage on your property? Get in touch with a basement waterproofing contractor to ensure that you consider all drainage issues on your property and therefore safeguard your foundation.
Contact the Professionals at BOCCIA Inc. Waterproofing Specialists Today! (516) 747-7727