Now more than ever people are looking for ways to upgrade their homes to make them more appealing to potential buyers. In most parts of the country, you can take a five-minute drive around your neighbourhood and easily find half a dozen homes up for sale. In such a competitive market, the few people who are buying homes are looking for the best deal and are not afraid to be picky, especially if they know a home has been on the market for a long time.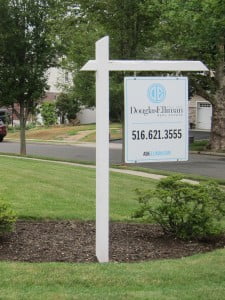 One of the best ways to upgrade your house is by waterproofing your basement. With more and more homeowners turning their basements into family areas, home gyms and media rooms, the thought a water leak could turn them sour and be a major deal breaker. The common practice of having a home inspector evaluate the house prior to purchase may also uncover evidence of seepage that the present owner was unaware of which could really throw a monkey wrench into the sale.
Joseph Boccia of Boccia Inc, a Waterproofing and Masonry Company that has been serving the industry since 1955 has seen basement waterproofing become a major selling point in a home. Joseph says that he has found people to be less tolerant of water in their basements than in the past. Maybe 15 to 20 years ago, they didn't mind it as much because basements were not a high-traffic area and they were unaware of the dangers of the mold condition that it created. But now they expect that when they move into a new home, the waterproofing has already been done.
Joseph says, "it is so common for people to mop up their basements for years just to have to waterproof it anyway for the new home buyer."
The water damage associated with a leaky basement is another issue to potential buyers. Where there is water seepage, there is also the possibility of rotting wood and mold. While mold can be removed and walls can be replaced, a buyer may opt to purchase a home other than yours because it's one that they can move right into, without having to worry about a restoration project and the potential health risks associated with mold.
Joseph notes that savvy homebuyers increasingly call waterproofing specialists like him to perform basement specific surveys of the home. Whereas the general home inspector is looking at multiple aspects of the home, Boccia and his team are targeting specific areas such as basement windows wells, foundation cracks, finished grades and more to look for potential sources of water intrusion.