Why You Need a Sump Pump That Has a Battery Backup System Garden City, NY
A sump pump that comes with a battery backup system is a handy device if you live in an area that is prone to flooding. Crawlspaces and basements are some of the places that are most likely to experience flooding because they are located at the lowest points in a home.
A sump pump that has a battery backup system plays a key role to ensure that your home does not flood even when there is a power outage. Let's learn more about how this device can help save your home from water damage.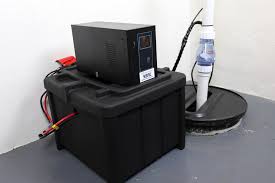 How Water Damage Occurs
Most cases of water damage occur when a high amount of water comes in contact with the foundation of your home. The source of water could be rain or other incidents such as a burst water pipe. But storms are most notorious for causing water damage because in most cases, they are associated with power blackouts.
If a blackout occurs during a storm, your home will accumulate a lot of water within a short time. Studies have shown that on average if there is a storm accompanied by a power outage that lasts for about one hour, a home can accumulate as much as 90 gallons of water. This is a large volume of water and the amount can be even more if the power outage continues longer.
The water that keeps getting into your home during a blackout can cause serious damage to walls, the basement, and the foundational structure of your house. A case of flooding can also cause mold to grow very fast in your home. To avoid all these problems, you need to have a sump pump that can be operated using a battery backup system.
The Operating Mechanism of a Sump Pump
A sump pump is a tool that is designed to pump water away from the place in which it is installed. Sump pumps are specially installed in basements and crawlspaces because these are some of the places that are likely to flood.
An ordinary sump pump will fail to run if there is a blackout. A sump can also malfunction due to a fault. But failures due to power outages are common, especially during storms. To solve this problem, you need to have a device that can run on the power that is stored in a battery.
The Benefit of a Pump with a Battery Backup System
A sump pump that has a battery backup system will switch to the battery as a source of power in case there is a power blackout. It will then continue pumping out water, ensuring that no flooding happens in your home. With such a system, you don't need to worry about power outages during a storm.
Contact the Professionals at BOCCIA Inc. Waterproofing Specialists Today! (516) 747-7727