5 Common Signs That Your House Needs Foundation Repair Garden City, NY
A damaged foundation can be unsettling. This is because you cannot be too sure about the kind of repair that is required until you get advice from a professional foundation repair company. In addition to cracks, there are many other signs that you need to look for which suggest that you require foundation repair. Here are the common signs which indicate that your foundation needs repair.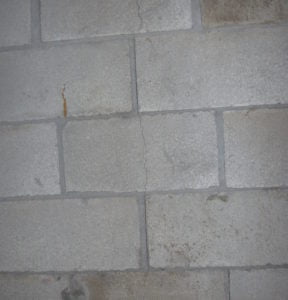 Cracks in the Foundation
Not all types of cracks indicate that your foundation needs to be repaired. Hairline and shrinkage cracks should not be a point to worry about since they commonly appear in the foundation as the concrete shrinks and settles.
But if you see large vertical, diagonal or stair step cracks, you should seek an expert's advice. You also need to consult a foundation repair company if you see horizontal cracks on the foundation wall since these cracks indicate that there is a big structural problem.
Foundation That Appears to Be Sinking or Settling Unevenly
If the foundation of your building appears to be sinking or settling non-uniformly, this is an indication that the foundation has a problem and needs to be repaired. An uneven sinking or settling of the foundation can lead to serious problems such as wide diagonal, vertical and stair step cracks, shifting walls and even collapsing of sections of the walls.
Foundation wall bowing
Foundation wall bowing is one of the main problems that suggest that a building needs foundation repair. Wall bowing often occurs due increased lateral pressure that is exerted on the walls from outside.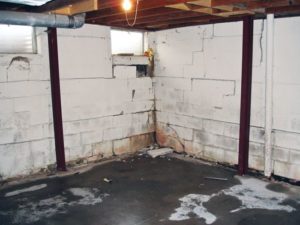 The pressure can be as a result of wet soil due to flooding, a leaking or burst pipe, or poorly installed gutters and downspouts, which cause water to reach the foundation. The pressure on the foundation walls can also be due to frost heaving or large roots that are found near the foundation.
When there is too much external pressure on the foundation walls, the walls can bulge or bend inwards. If this problem persists unchecked, the walls can develop horizontal cracks and lead to serious structural issues.
Sticky Doors and Windows
Sticky doors and windows are a sign that the walls of your house are shifting due a foundation problem that needs to be repaired.
Damp Crawlspace or Basement
A damp crawlspace or basement suggests that water is seeping through the foundation. You should seek help because water can significantly damage the foundation and cause mold to grow in the basement or crawlspace.
Contact the Professionals at BOCCIA Inc. Waterproofing Today! (516) 747-7727