SUMP PUMP INSTALLATION AND BATTERY POWERED BACKUP PUMP SYSTEMS FOR NASSAU, SUFFOLK AND QUEENS

Like the human body, the pump is the heart of the drainage system. That is why Boccia Inc. tested all the leading brands to determine which would pass their rigorous standards. With the primary objective of utilizing only the best materials available on the market.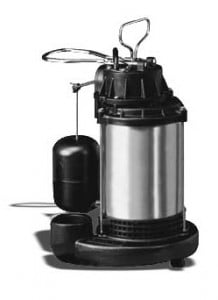 Primary sump pump installations:
Fully automatic operation

Cast iron construction

Energy efficient motors

Thermal protection

Stainless steel shaft and fasteners

Sealed ball bearings

Smart pump controllers available
When additional assurance is desired for protection during power outages, heavy duty battery powered backup pump systems are available in a single battery configuration or double battery high amperage recharge system for extended operation.
Back up sump pumps installations:
Works off of a single or dual 12V battery in the event of power failure or main sump pump failure

Fully automatic operation

Alarm system to alert you of main pump failure or power failure

Multi-staged battery charging system

Sealed maintenance free deep cycle batteries
Protect yourself from needless flooding in the event of power failure or main pump malfunction. The best drainage systems start with the best sump pumps.  Call or email us for more information.
Call before the next storm to have our expert pump technicians service or replace your sump pump.